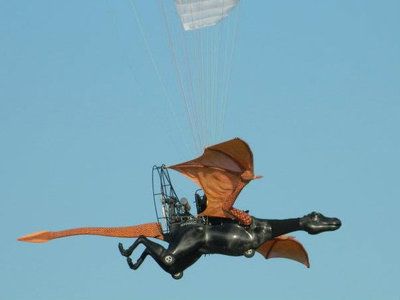 If the article is to be believed, this is is an honest to god flying, fire breathing, puppeted dragon, reportedly created by Disney Imagineers. There's no mention of riding it, but it looks like someone might be seated on top... Regardless, this is so freaking cool it hurts.
Here's the article:
http://www.stitchkingdom.com/disney-secret-flying-dragon-avatarland-21272/
If this is for real, I want to see this thing in action. I want to ride it.
Gah! It makes me so happy!
In case you haven't seen...